High Speed Internet Affiliate Program Overview
Affiliate Program Overview - Customers
Our high speed internet affiliate program allows you (our customers) to make money by referring other residents (in our service area) to this website, and then if they then buy high speed internet services from us and stay with us as a paying customer. Conditions do apply, and you need to fully understand those conditions before you refer potential customers to us. The money which you may make can either be used as a credit towards any of your services with us on the www.wrswebsolutions.ca website (only that website), or can be paid out to you, as per the conditions which apply. (Some goods and services are not covered by our affiliate programs, such exceptions include all types of phones, phone adapters, and phone services, modems, web hosting services, domain names, website design, logistics & education services, or our web hosting, web solutions, domain names, SEO, and other website related services. If in doubt as to if something is covered or not please ask a specific question through our Help Desk, so that we may given you a specific written answer.
First off, let us explain how you join our affiliate program. Login to your customer account. Next look above for the menu item called "Affiliates" , and then click on it. Now click on the button which says 'Activate Affiliate'. Congratulations you are now an Affiliate of ours! Next you need to look on this same screen at the your unique affiliate tracking ID, which looks something like this https://www.wrswebsolutions.ca/billing/aff.php?aff=7 except that the last few numbers will be different, and they will be unique to you.
When you refer people to our website, it is vital that they use the complete URL (website address) shown in your unique affiliate tracking ID, including all the characters in it, otherwise the systems will not be able to credit your affiliate account with the information, and you will not get paid for the referral. Most people will not type it all in correctly, or even remember to type it all in, so you are best off giving them a link (text link or graphic/picture link) to click on which contains the complete URL web address. This can be in an e-mail or a document or on a website or in a Facebook post or a Tweet, or on other social media. That said please do not place our links in spam e-mails, or unsolicited bulk mail. You are however welcome to make it a footer link in your e-mail signature block of all of your normal everyday e-mails.
Please Do Not Make A Website
Please do not make a website, just for the purpose of linking to pages on our website with your affiliate link, especially if you plan to built thosuands of pages all linking to our pages! We had someone do this. He made a huge number of links and pages to each of our pages, from his site. It likely seemed like a good idea to him, but Google heavily penalised our website in the Google search results over that, thinking we were 'messing around' with their search engine, rankings, when in fact we had nothing to do with the making of that website!
Affiliate Commission Rate
Generally speaking we pay a reoccurring (monthly) three percent in affiliate commission. (Some one time services or products may be excluded from this program. Please that that we do not pay commission on any applicable sales taxes. We reserve the right to alter this rate at any time. The affiliate program is only 'one level deep' meaning that you only earn on those you have referred to us who buy, and only while they remain a paying customer, and not anyone they might refer to us later on.) We think an affiliate sales force is the best sales force, so we want to make this attractive for you to pursue. You may use our text or banner ads on websites, newsletters, e-mails etc, just please do not use spam as a means to distribute/show them, and please keep things 'white hat'. Please make sure that the text or picture used (if creating your own links) does not mislead or misrepresent. Please note that we have a 30 day delay in all affiliate commissions. You may request an affiliate commission payout at anytime from within your affiliate account, when logged in.
Quitting the Affiliate Program
That said when you die, you are deemed to have quit the affiliate program, effective that date. We also reserve the right to change the terms and condition as they relate to affiliates and the affiliate program, and even to terminate the program. If you do not have any service swith us, and you d not login to the Cleint area of the website at least once every two months, the website software might mark your acocunt as inactive, and at a later date it might cloe your account.
Affiliate Program Overview - Non-Customers
The above instructions are aimed mainly at our customers. If you are not an internet services customer of ours, and for whatever reason you are only interested in the affiliate program itself, you may do so by registering here, and then follow the above instructions.
How to Make An Affiliate Ad or Text Link
To prevent errors, simply copy the affiliate text link code from the affiliate page and paste it from the page to wherever you want to use it. You can also make it fancier by adding anchor text, or 'descriptive text' to it, for example:
<a href="https://wrswebsolutions.ca/billing/aff.php?aff=001" target="_blank">Save money on high speed internet</a>
Which visually would look like this as a hyperlink, to open in a new window: Save money on high speed internet.
We can not emphasize this enough, copy and paste the code exactly as you see it at your affiliate page of your customer login, and then test it and see if it takes you to our website, if it does not then there is a problem with the code and you should check our knowledge base and if that does not solve the problem raise a ticket at our Help desk. You will note that the number at the end of this example '7', your affiliate ID number will be different and unique to you. Now there is a techncial point you should note! In order for the system to recongise that your affiliate link ID code, and deposit the cookie (3 month life on cookie) the person you send to the site must land on the 'www.wrswebsolutions.com/billing/' page, and their computer must allow and accept cookies. If their computer deletes the cookie that will is not good, andthey is nothing we can do about that.
You are welcome to use the affiliate link as either a text link or a banner or graphic link. Be as creative as you want to be, create your own banners and picture type ads, or text ads, or both, just as long as you do not misrepresent us or our products or services in any way. If in doubt, please run the proposed links/text/images past us by means of a Help desk ticket, to get our prior approval.
Below (in bold black text) is a picture (on white background) of the sample code in which you would place the graphic file name of your choice, in place of '/ads/ad.png' with the folder name (where you uploaded the picture file of the ad to after saving the image of it from this page) and file name of the picture file you wanted to display, for example '/my_affiliate_ads/blue_ad.png' (without the single quotes) and being sure to include your affiliate ID in the link (in place of the example ID of '7'):

Then you could right click on any of the sample ad graphics on this page, with your mouse and use the 'save as' option to save each to your computer, then upload the image file(s) to the directory of your choice on your website. Then you would use the sample html code above to call which ever pictures you wanted to (or make your own) as clickable affiliate link ads. You are welcome to rename the graphic files and even improve upon them.
The below images are not clickable, but yours will need to be:
This was made with MS Paint: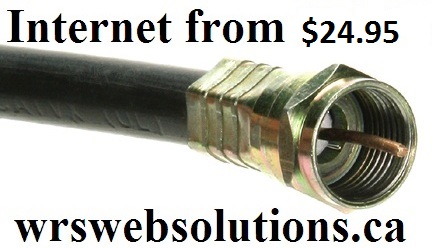 The below were made for free with bannercreater.nu :




The above are usable examples. If you need a specific sized ad, or one with specific text for a specific market, or different colors, etc, etc, then please open a Help Desk ticket and let us know! We will try to meet your need!
We ask that you store the images in your affiliate links ads on your website, rather than 'calling them' from our website. This way your webpage will load faster maybe giving you a better page load score in Google, and it may help you page rank better in Google.