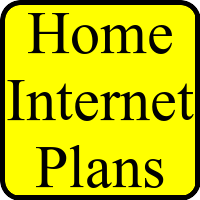 Internet Providers Saskatchewan
WRS Web Solutions Inc. is one of the best internet providers Saskatchewan, a no contract internet Saskatchewan internet provider ISP retailing unlimited Saskatchewan home internet plans, Saskatchewan internet packages, plus Saskatchewan internet services. Internet Service Provider Saskatchewan unlimited ISP. Order internet online. Saskatchewan unlimited cable internet. Saskatchewan ISP offering Excellent packages. Unlimited Saskatchewan internet plans available. Good support. No contracts! Unlimited Internet Service Provider. WRS Web Solutions Inc. is an Internet Service provider (ISP) and an alternative to Shaw internet Saskatchewan. If you already have internet over a Shaw cable TV line please click on View Internet Plans Available otherwise please click on one of the buttons below to match the Saskatchewan place name that you need internet for:
Best Internet Provider Saskatchewan
We belive that we are the best internet provider Saskatchewan, (in those parts of the proivince that we are able to service). We base this belief on a combination of our home internet plan prices, and our level of customer service. Of course you will have to be the ultimate judge as to whom you consider to be the best internet provider in Saskatchewan!
Ada
Adams
Aikins
Albert
Archive
Assiniboia
Avalon
Belbeck
Blewett
Brevoort Park
Britannia Park
Brunskill
Bushell
Caribou Heights
Caswell Hill
Cedar Villa Estates
Central Business District
Chappell
Churchill Park
City Park North
City Park South
Clark's Crossing
Clearwater River
College Park East
College Park
Confederation Park
Craigavon
Crescent Heights
Crescent View
Cummings
Currie Heights
Dacer
Dudley
Dundonald
Dunmore
Earnscliffe
Eastview
Edzell
Exhibition
Fairhaven
Fairview
Floral
Forest Grove
Fortune
Furdale
Gladmer
Grant
Greystone Heights
Grosvenor Park
Hartwell
Hassan
Haultain
High Park
Hill Crest
Holiday Park
Holliston
Hudson Bay Park
Industrial Centre
Industrial
Java
Kingsway Park
Lakeridge
Lakewood
Larkhaven
Lawson Heights
Lloydminster
Luxton
Lynbrook-Heights
MacNab Park
Massey Place
Meadow Green
Montgomery Place
Mooscana
Moose Jaw
Mount Royal West
Mount Royal
New Currie
North Industrial
North Park
North Saskatoon
Nutana
Nutana Park South
Pacific Heights
Pacific Park
Palisade
Palliser Heights
Parkdale Boulevard
Parkridge
Player
Pleasant Hill
Pleasant Hill West
Prairie Heights
Prince Albert
Regal Heights
Richmond Heights
River Heights
River Park
Riversdale
Riversdale South
Riverside Estates
Ross-Park
Rothesay Park
Saskatoon
Service
Silver Heights
Silverwood Heights
South Saskatoon
St. Luke
Stamp
Sunningdale
Sutherland
Swift Current
Tapley
University Heights
University
Victoria Heights
Wellesley Park
Westheath
Westmount
Wildwood
The Province of Saskatchewan was formed in 1905 out of the Northwest Territories. Since then it has undergone a fair bit of change, both political as well as economic. Agriculture continues to be central to the economy, but mining and oil are also important, as is forestry in the northern part of the province. The province has undergone significant social change since 1905. Let's see what the future holds.
Reviews
Additional reviews can be found on the Reviews page of our website.