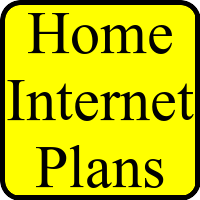 Internet Providers Manitoba
WRS Web Solutions Inc. is one of the best internet providers Manitoba, (an alternative to Shaw internet Manitoba), a no contract internet Manitoba internet provider ISP retailing unlimited Manitoba home internet plans, Manitoba internet packages, & Manitoba internet services. Manitoba unlimited Cable Internet. Manitoba ISP retailing Good packages. Manitoba unlimited internet packages offered. Excellent service. No long term commitments. Unlimited Internet Service Provider. WRS Web Solutions Inc. is an Internet Service provider (ISP). If you already have internet over a Shaw cable TV line please click on View Internet Plans Available or else click on one of the buttons below that to match the Manitoba place name that you need internet for.
Best Internet Provider Manitoba
Best internet provider Manitoba, that describes WRS Web Solutions Inc. Good prices, and good service, those two things help to make for the best internet provider Manitoba! If you are not already using our Manitoba internet plans, plese consider is for the best internet provider in Manitoba.
Algonquin Park
All Seasons Estates
Armstrongs Point
Ashbury
Assiniboia
Assiniboine Gardens
Beaumont
Beausejour
Bergen
Birchwood
Birds Hill
Boyd
Braeside
Bright Oaks
Bristol
Bronx
Brooklands
Bruce Park
Button
Canterbury Park
Centennial
Charles
Charleswood
City Centre
Crescent Park
Crescentwood
Culver
Dakota Crossing
Darwin
Deer
Deer Lodge
Diamond
East Elmwood
East Kildonan
East St. Paul
Elie
Elm Park
Elmhurst
Elmwood
Emesville
Fairfield Park
Finger
Fort Garry
Fort Garry Industrial Park
Fort Richmond
Fort Rouge
Fort Whyte
Garden City
Garden Grove
Glenlawn
Gonor
Gonor Station
Grant Park
Hacienda
Harbour View South
Headingley
Ile des Chenes
Indigo
Inkster Industrial Park
Island Lakes
Kellett
Kern Park
Kil-cona Park
Kildonan
Kingston Crescent
Knox
Koko Platz
La Barriere
Lakeside Meadows
Lakewood
Less Crossing
Linden Woods
Lister Rapids Park
Little Britain
Lockport
Lord Selkirk
Lord Selkirk Park
Lorette
Luke
MacGregor
Maginot
Mandalay West
Maples
Marco
Margaret Park
Maybank
Meadowood
Meadows West
Mellenville
Melrose
Middlechurch
Mission Gardens
Murray Industrial Park
Murray Park
Myra
Narol
Niakwa Park
Niakwa Place
Niverville
Nonsuch
Norberry
Normand Park
North End
North Kildonan
North Main
North Point Douglas
North River Heights
North St. Boniface
North Transcona
Norwood
Norwood East
Norwood West
Oak Bluff
Old England
Old Kildonan
Old Tuxedo
Osborne Village
Parc La Salle
Peony Farm
Point Douglas
Portage Junction
Portage la Prairie
Pulberry
Ralston
Richmond Lakes
Richmond West
Riel
River East
River Heights
River Park South
River West Park
Riverbend
Rivercrest
Rivergrove
Riverview
Roblin Park
Roslyn
Rossdale
Rossmere
Sargent Park
Selkirk
Seven Oaks
Shaughnessy Heights
Silver Heights
Smart
South Headingley
South Point Douglas
South River Heights
South St. Vital
South Transcona
South Tuxedo
Southboine
Southdale
Southglen
Southport
Southwood
Springfield Heights
St-Pierre-Jolys
St. Adolphe
St. Boniface
St. Boniface Industrial Park
St. Charles
St. Eustache
St. James
St. James Industrial Area
St. James Junction
St. Johns
St. Norbert
St. Pierre Sud
St. Vital
Ste. Anne
Ste. Anne des Chenes
Steinbach
Stonewall
Sturgeon Creek
Teulon
The Maples
Thompson
Thompson Junction
Transcona
Transcona Industrial Area
Tuxedo
Tuxedo Industrial Area
Tyndall Park
Valley Gardens
Varsity View
Vermette
Victoria Crescent
Waverley
Waverley Heights
West Elmwood
West End
West Kildonan
West St. Paul
Westdale
Weston
Westview
Westwin
Westwood
Whittier
Whyte Ridge
Wildwood
Windsor Park
Winnipeg
Wolseley
Woodhaven
Worthington