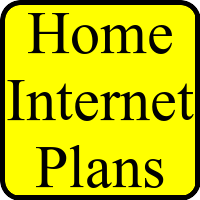 Internet Providers PEI
Please enter your PEI Postal Code in the text box below, with a blank space between the first three characters and the remaining 3 characters, for instance A2A 2A2.
Please note that the second character must be a 'number' not a 'letter', and in the second set of three characters, the 1st character is a 'number'. For example A3A 4G8, and the last character needs to be a number. (Lower case characters will be converted into upper case characters for you.) If you type the characters wrong you will be shown an error message.
If you get an error message, this means your Postal Code was either missing a space after the third character, or you have entered a letter where a number needs to be, or a number where a letter should be. Just fix it and then click on 'search'.
---
Best Internet Provider PEI
Best internet provider PEI. WRS Web Solutions Inc. is among the best internet providers PEI, if not the very best internet Provider PEI! As no contract internet PEI, internet provider ISP, retailing unlimited PEI home internet plans, PEI internet packages, plus PEI internet services we do the best we can to be ranked as the best internet provider PEI. PEI unlimited DSL Internet, where available. We try to stand out in a good way among the PEI Internet service providers. Internet providers PEI. PEI high speed internet. PEI internet plans. Please choose a place name below, and click on it:
48 Road
Abney
Abrams Village
Afton
Afton Road
Alaska
Albany
Albany Corner
Alberry Plains
Alberton
Alberton South
Albion
Albion Cross
Alexandra
Allisary
Alliston
Alma
Anglo Rustico
Anglo Tignish
Annandale
Annandale-Little Pond-Howe Bay
Appin Road
Argyle Shore
Arlington
Ascension
Ashton
Auburn
Augustine Cove
Augustus
Avondale
Baie-Egmont
Baldwin Road
Bangor
Bay Fortune
Bayside
Bayview
Beach Point
Bear River
Bear River North
Bear River South
Beaton Road
Bedeque
Bedford Corner
Bedford Station
Belfast
Belle River
Bellevue
Belmont Lot 16
Belvedere
Bethel
Bideford
Birch Hill
Bloomfield
Bloomfield Corner
Bloomfield Station
Blooming Point
Bonshaw
Borden
Borden-Carleton
Bothwell
Brackley
Brackley Beach
Brackley Point
Brae
Brae Harbour
Breadalbane
Bridgetown
Brighton
Bristol
Brockton
Brookfield
Brooklyn
Brookvale
Brudenell
Bunbury
Bungay
Burlington
Burnt Point
Burton
Byrnes Road
Cable Head East
Cable Head West
Caledonia
Cambridge
Campbells Cove
Campbellton
Canavoy
Canoe Cove
Cap-Egmont
Cape Traverse
Cape Traverse Landing
Cape Wolfe
Cardigan
Cardigan North
Cardross
Carleton
Carleton Siding
Cascumpec
Cavendish
Central Bedeque
Central Kildare
Central Kings
Central Lot 16
Charlottetown
Chelton
Chepstow
Cherry Hill
Cherry Valley
China Point
Christopher Cross
Church Road
Churchill
Clarkin
Clearspring
Clermont
Clinton
Clyde
Clyde River
Coleman
Colville
Commercial Cross
Conway
Cornwall
Corran Ban
Corraville
Covehead
Covehead Road
Crapaud
Crosbys Mill
Cross River
Cross Roads
Culloden
Cumberland
Cymbria
Dalvay
Dalvay by the Sea
Darlington
Darnley
Days Corner
DeBlois
DeGros Marsh
DeSable
Derby
Dingwell
Dingwells Mills
Dock Corner
Donagh
Donaldston
Douglas
Dover
Dromore
Dunblane
Dundas
Dundee
Dunedin
Dunstaffnage
Duvar
Earnscliffe
East Baltic
East Bideford
East Point
East Royalty
East Wiltshire
Eastern Kings
Ebbsfleet
Ebenezer
Eglington
Eldon
Ellerslie
Ellerslie-Bideford
Elliotts
Elliotvale
Elmira
Elmsdale
Elmwood
Emerald
Emyvale
Enmore
Fairfield
Fairview
Fanning Brook
Farmington
Fernwood
Five Houses
Flat River
Fodhla
Forest Hill
Forestview
Fort Augustus
Fortune Bridge
Fortune Cove
Fortune Harbour
Founds Mills
Foxley River
Fredericton
Freeland
Freetown
French River
French Village
Frenchfort
Gairloch
Gambles Corner
Garfield
Gaspereaux
Georgetown
Georgetown Royalty
Gladstone
Glen Valley
Glencoe
Glencorradale
Glenfanning
Glenfinnan
Glengarry
Glenmartin
Glenroy
Glenwilliam
Glenwood
Goose River
Gowanbrae
Grahams Road
Grand River
Grand Tracadie
Grandview
Granville
Green Bay
Green Gables
Green Meadows
Green Road
Greenfield
Greenmount
Greenmount-Montrose
Greenvale
Greenwich
Guernsey Cove
Haliburton
Hamilton
Hampshire
Hampton
Harmony
Harmony Junction
Harper
Harrington
Hartsville
Hazel Grove
Hazelbrook
Hazelgrove
Head of Cardigan
Head of Hillsborough
Head of Montague
Heatherdale
Hebron
Hermitage
Higgins Road
High Bank
Highfield
Hillsborough Park
Hope River
Hopefield
Howe Bay
Howlan
Hunter River
Huntley
Indian River
Inkerman
Inverness
Iona
Iris
Irishtown
Johnstons River
Judes Point
Kelly Road
Kellys Cross
Kelvin
Kelvin Grove
Kensington
Keppoch
Kildare Capes
Kilmuir
Kingsboro
Kingston
Kinkora
Kinlock
Kinross
Knutsford
Lady Fane
Lady Slipper
Lake Verde
Lakeville
Launching Place
Lauretta
Leards Mill
Lennox Island
Leoville
Lewes
Lewis Point
Linkletter
Little Harbour
Little Pond
Little Sands
Little York
Locke Road
Long Creek
Long River
Lorne Valley
Lot and Area
Low Point
Lower Bedeque
Lower Darnley
Lower Freetown
Lower Hamilton
Lower Malpeque
Lower Montague
Lower New Annan
Lower Newtown
Lower Rollo Bay
Lower Tryon
Loyalist
Lyndale
MacDougall
Malpeque
Malpeque Bay
Maple Hill
Maple Plains
Maplewood
Margate
Marie
Marshfield
Martinvale
Maximeville
Mayfield
McNeills Mills
Meadow Bank
Meadowbank
Melville
Mermaid
Middleton
Midgell
Milburn
Mill River East
Mill Road
Mill Valley
Millcove
Mills Point
Milltown Cross
Millvale
Millview
Milo
Milton Station
Miltonvale Park
Miminegash
Miscouche
Mont-Carmel
Montague
Montague Junction
Monticello
Montrose
Morell
Morell East
Morell St. Peters
Mount Albion
Mount Buchanan
Mount Herbert
Mount Hope
Mount Mellick
Mount Pleasant
Mount Royal
Mount Stewart
Mount Tryon
Mount Vernon
Muddy Creek
Munns Road
Murray Harbour
Murray Harbour North
Murray River
Murray Road
Nail Pond
Naufrage
New Acadia
New Annan
New Argyle
New Dominion
New Glasgow
New Glasgow Mills
New Harmony
New Haven
New Haven-Riverdale
New London
New Perth
New Zealand
Newport
Newton
Newtown Cross
Nine Mile Creek
Norboro
North Bedeque
North Carleton
North Enmore
North Lake
North Milton
North River
North Rustico
North Rustico Harbour
North Shore
North St. Eleanors
North Tryon
North Wiltshire
North Winsloe
Northam
Northport
Norway
O'Leary
Ocean View
Orwell
Orwell Cove
Oyster Bed
Oyster Bed Bridge
Palmer Road
Panmure Island
Park Corner
Parkdale
Peakes
Peakes Road
Pembroke
Peters Road
Peterville
Pinette
Pisquid
Pisquid East
Pisquid West
Piusville
Pleasant Grove
Pleasant Valley
Pleasant View
Point Deroche
Point Pleasant
Point Prim
Pond Howe Bay
Pooles Corner
Poplar Grove
Poplar Point
Port Borden
Port Hill
Port Hill Station
Portage
Pownal
Priest Pond
Primrose
Profits Corner
Reads Corner
Red House
Red Point
Rennies Road
Rice Point
Richmond
Riverdale
Riverton
Robertson
Rocky Point
Rollo Bay
Rollo Bay West
Rose Valley
Rosebank
Roseberry
Rosehill
Roseneath
Roseville
Ross Corner
Roxbury
Royalty Junction
Rusticoville
St. Edwards
Saint Felix
Saint Louis
Saint Nicholas
Saint Peters Bay
Savage Harbour
Scotchfort
Sea View
Seabrook
Seacow Pond
Seal River
Searletown
Selkirk
Shamrock
Sherbrooke
Sherwood
Skinners Pond
Slemon Park
Souris
Souris Line Road
Souris River
Souris West
South Freetown
South Granville
South Lake
South Melville
South Pinette
South Rustico
South Winsloe
Southampton
Southport
Southwest Lot 16
Spring Park
Spring Valley
Springbrook
Springfield
Springfield West
Springhill
Springton
Springvale
St-Gilbert
St-Hubert
St-Nicholas
St-Philippe
St-Raphael
St-Timothee
St. Andrews
St. Ann
St. Anthony
St. Catherines
St. Charles
St. Chrysostome
St. Dunstan's
St. Edward
St. Eleanors
St. Felix
St. Georges
St. Lawrence
St. Louis
St. Margarets
St. Marys Road
St. Nicholas
St. Patrick Road
St. Patricks
St. Peter and St. Paul
St. Peters Bay
St. Peters Harbour
St. Roch
St. Teresa
Stanchel
Stanhope
Stanhope Bayshore
Stanhope by the Sea
Stanley Bridge
Stratford
Strathcona
Strathgartney
Sturgeon
Suffolk
Summerfield
Summerside
Summerville
Surrey
Tarantum
Tea Hill
Tenmile House
Tignish
Tignish Corner
Tignish Shore
Toronto
Tracadie
Tracadie Cross
Travellers Rest
Tryon
Tyne Valley
Tyrone
Uigg
Union
Union Corner
Union Road
Unionvale
Upton
Urbainville
Valley
Valleyfield
Vernon Bridge
Vernon River
Victoria
Victoria Cross
Victoria West
Village Green
Warren Grove
Waterford
Waterside
Watervale
Websters Corner
Wellington
Wellington Centre
Wellington Station
West Cape
West Covehead
West Devon
West Point
West River
West Royalty
West St. Peters
Westmoreland
Wheatley River
Whim Road
White Sands
Wilmot
Wilmot Valley
Windon
Winsloe
Wood Island
Wood Islands
Woodstock
Woodvale
Woodville Mills
York
York Point
Alternate PEI DSL internet provider. Cheap PEI high speed internet plans. PEI internet service providers can be found in a variety of shapes and sizes in terms of high speed internet availability, and high speed internet packages Compare internet providers who offer high speed internet PEI. No matter if you need it for home or business internet in PEI, compare the best cheapest PEI high speed internet providers plans prices rates deals by WRS Web Solutions Inc. PEI high speed internet provider, and best ISP. Our firm can deliver alternative high speed internet service to almost every house in PEI which is serviceable by Bell DSL capable phone lines. PEI business high speed internet is offered where telephone lines exist usually at PEI high speed internet home prices (or close to them).
Cheap PEI High Speed Internet Provider Packages
Best high speed internet providers for the phone company exchange serving PEI and area. Like many PEI broadband internet service providers, our PEI high speed internet packages speeds shown are in Mbps, and are 'up to'. 'Fee' represents an Installation or Activation or Transfer charge, and may be displayed as a 'setup fee' in various areas of our system Prices are month to month, now this a great internet PEI price! Plans are made available over Bell DSL capable phone lines. Wondering about the cost of internet PEI? This is cheap residential internet from top internet providers PEI. Look at a high speed internet PEI providers list and compare internet providers, or see our company's high speed internet plans PEI.
In most places in PEI, there are two DSL Internet packages available, the first requires that you already have an active telephone landline from the phone company, and the more expensive one doesn't. Please order the correct plan! The prices vary by place (due to the fact that the 'Rate Band' cost varies by place.)
Plus some other places! You may have noticed that we list more places under PEI on our Home page than we do on this page. Please be patient with us while we try to merge the two lists over time. The above list of places has the 'rate band' cost worked into the second plan offered for each place (the rate band price varies by place.
PEI High Speed Internet Modem
Customers well get a opportunity to purchase (or rent) one while placing an order for PEI internet with our company. In terms of picking an internet provider for PEI, for your PEI home WRS Web Solutions Inc. feels that we provide the best month to month PEI high speed internet service plans (no contract). You can even switch internet connection to our firm from one of the other high speed internet providers in PEI. We are an alternative PEI internet provider to the various PEI cable and phone companies. WRS Web Solutions offers internet in PEI, no credit check. our firm has many of PEI's best internet plans.
Change from some other Provider
Switch internet provider in PEI. Wish to switch internet connection providers in PEI to our cheap PEI internet plans? Check out our low priced PEI high speed phone internet packages? These cheap PEI internet plan options are yours to pick from. Not sure if WRS Web Solutions is able to sell value priced internet package service at your PEI home address? If you have a contract for PEI high speed internet or some other PEI high speed internet plan, etc, you might not be able to switch from them to one of our PEI high speed internet plans until your contract has expired. As opposed to some companies our high speed internet plans do not have contracts, or cancellation fees either!
Cheap PEI Internet Plans
Cheap PEI Internet rates from WRS Web Solutions your PEI high speed internet provider, span not only PEI, but many additional areas of the Atlantic Provinces The primary advantage of our top PEI high-speed internet packages as opposed to other broadband internet (or other companies) is in the firm's view the cost (i. e. internet service PEI cheap) but you must compare best cheap PEI high speed internet plans & prices and make a decision on your own. The second advantage is the fact we do not need contracts for our best cheap PEI high speed internet packages. We think that makes for a good high speed internet providers PEI comparison. Cheap internet in PEI, cheap internet, and many of the very best internet deals PEI! Find WRS Web solutions Inc. under internet PEI Reddit, internet PEI review, or under internet providers in PEI forums or the PEI internet providers guide, and see what others have to say. Form your own internet service PEI comparison.
Modem Required in PEI
A DSL Modem is necessary to receive internet service in PEI, no matter if it is from us or any of the other internet PEI service providers. If you are renting a modem from Bell you will need to plan a date to return it on. We don't rent modems. You need to provide a suitable modem (or purchase a suitable modem from us and we will ship it to you) or that suitable modem won't work with our PEI internet services). If you own your own suitable modem you must share with us the info we need (make / model, serial number, and the 'macid' or 'machine ID') at the time you make your PEI internet service order though our website. We retail both non-wireless modems & wireless modems, please be sure to select the right kind If you purchase a modem from our company, a shipping cost will be added at time of purchase (displayed in our ordering system as a 'setup fee' but it is actually for 'shipping' and not for any sort of setup).
PEI High Speed Internet Cost
WRS Web Solutions Inc. PEI high speed internet rates are very competitive, as we are one of the better high speed internet providers PEI. Our best cheap PEI high speed internet packages are billed from 'date of order' not from date of installation or activation. You'll be billed by mail, credit cards are not charged automatically unless you the customer has a PayPal Automatic Payment profile (subscription) in place, therefore you must pay the Invoice online using the payment gateway provided. Our company accepts credit cards and PayPal accounts. A couple days after we accept your order we will e-mail you with the modem shipping particulars, and later the Installation/Activation day and time period.
PEI DSL Internet Speed Test
As with almost all of the best cheap PEI broadband internet companies (ISP), the PEI high speed internet plan wire internet speeds in the above list are maximum speeds under ideal circumstances ('Up to'), results may vary due to a lot of conditions, almost all of those are over and above our control, even though we constantly strive to give the best high speed internet services PEI. Internet speed PEI, for internet services PEI. We think our speeds compare well with our rivals and we are told they might even be a whole lot better. For more info on the variety of high speed internet plans regarding PEI issues please see our Knowledgebase. Our services will not be any faster than the equivalent plans from Bell.
PEI High Speed Web Installation / Activation
The PEI telephone number you provide on your account at time of ordering is that the telephone number we might provide to the PEI internet installer, who will phone to confirm the appointment. If your PEI house is already wired for internet, the PEI Installer might not want to come inside your PEI home, so please connect the modem to the high speed internet, and the pc to the modem (if not a wireless modem), then please try the high speed internet connection on your activation date (and the appointment time of day) and see if it is working or not. If it is operating that is great news If you did not get a call and the PEI Installer failed to show up, and the connection is not working after midnight on the installation day, please contact us through the Help Desk Ticket. Internet providers PEI
Make sure that you supply a desired Installation date when you place your order online with us, and please ensure that date is no less than 5 days in the future as the third party PEI Installers are typically already booked one week out. Please include have the desired time of the day for instance morning, afternoon, evening, etc.
Reviews
Additional reviews can be found on the Reviews page of our website.